Advertise In Our Newsletter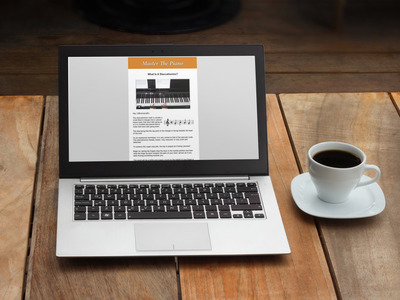 If you have a piano or music related web site, why not advertise in our piano newsletter.
We have a database of over 50,000 active pianists and with 100-150 new readers every day, you can be sure you product, service or web site will be viewed by thousands once your article gets in our email series.
It's a great way to get your new site or product in front of an exciting audience who are already interested in what you have to offer.
Our audience mainly consist of …
Male + Female 45-65 years of age
Mostly from USA, UK, Canada, Australia, New Zealand and Singapore
Average spend is approx $105 per for piano courses over the course of a year
Access our content on both desktop, tablet and mobile device
Here's how it works …
Once approved, send an email to chris@master-the-piano.com and let us know the details of your web site. Either we will help you write an article or you can write it yourself.
That's it.
After that, your article gets inserted into our series and you can expect to see a flood of traffic, visitors, leads and sales on an on-going basis for as long as your article remains in our newsletter series.
Click the button below to get started now and as soon as your order is approved, we'll get started writing your article (or you can send it in) and we'll load it into our systems.
And of course if you have any questions at all just let us know and we'll gladly answer.
Warm Regards



Chris Elmore
Master The Piano