Who Else Wants To Learn To Play Jazz On The Piano From An Expert Who's Taught Hundreds Of Others With This Successful Method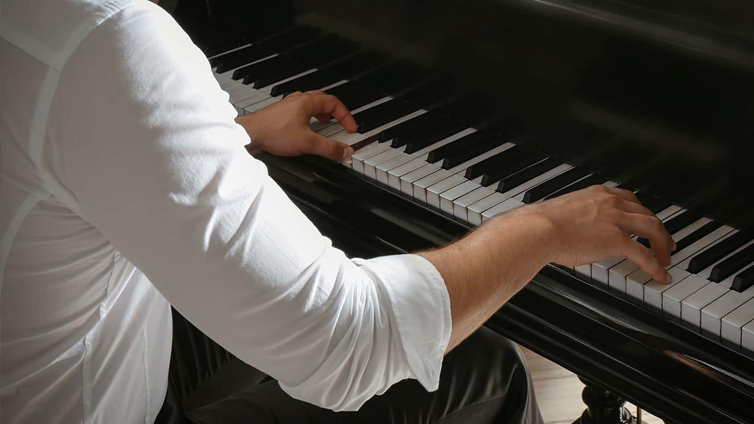 Dear Pianist
The piano has been an integral part of jazz music since in both solo and ensemble settings.
Due to the instrument's combined melodic and harmonic capabilities it tends to have multiple aspects in a piece of music.
For this reason it is an important tool of jazz musicians and composers for teaching and learning jazz theory and set arrangement, regardless of their main instrument.
What Gives The Piano An Advantage Over Other Instruments?
The piano is one of the instruments in a jazz combo that can play both single notes and chords rather than only single notes as does the saxophone or trumpet.
With that said it can be tricky to navigate the techniques involved when it comes to learning jazz on the piano.
That's why I created a course called "Jazz Piano Mastery" to help you overcome that problem and start learning in a format that is easy to follow to fast track your learning.
Let's Take A Look At What You Will Find Inside Jazz Piano Mastery Video Series
No music theory, background or knowledge required. Anyone can learn the how to play jazz on the piano.
It doesn't matter what age you are or which country you live in. We have multiple ways of accessing the content 24/7 from the convenience of your own home.
With our standard step-by-step instructions & video, 'Jazz Piano Mastery' is what you need to stop struggling, feeling overwhelmed and frustrated with your current lessons.
We give you our qualified piano teacher plus the need to know topics to help you learn quicker and with minimal stress doing so.
Here are the exact topics included inside the "Jazz Piano Mastery" course…
I'll Also Throw In This Additional Bonuses
As part of your order I'll also provide you with a 7 day free trial to our 'Ultimate Piano Learning Center'
It's got everything you need to master the piano from scales, chords, arpeggios, key signatures, reading music, and much more.
We'll also include songs you can practice and jam along to with your friends or at parties or to simply unwind and relax at the end of a busy day.
Normally this costs $129 for a year but as part of your order I'll give you a FREE 7 day trial to the subscription (which you can cancel at any time)
Then … if you enjoy the section (which I'm sure you will), simply do nothing and our systems will automatically charge you a discounted rate of just $19/mth which you can cancel at anytime and there is no risk or obligation on your part.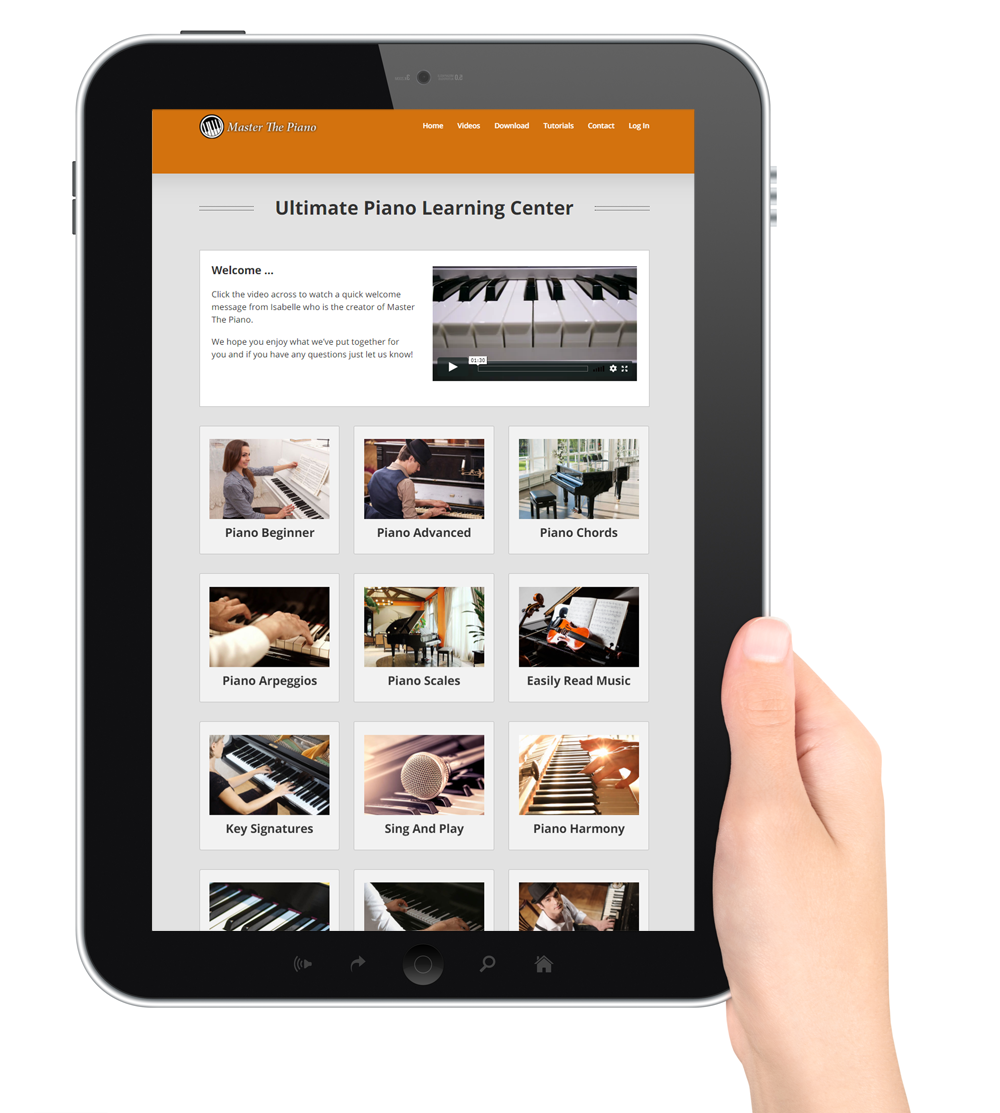 Secure Your Copy Now & Get Started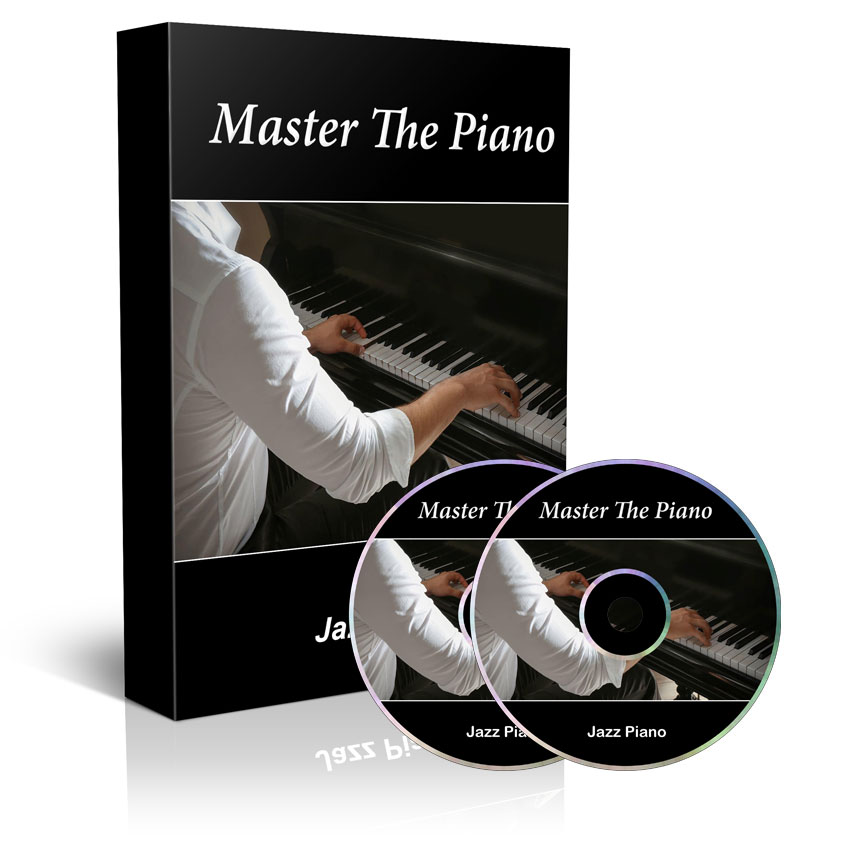 60 Day Money Back Guarantee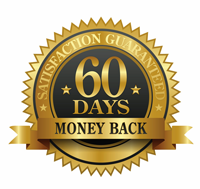 All my customers know that I go the extra mile to make them happy. And you will get the same personal service.
So if you aren't happy with anything at all within 60 days … just contact me at info@master-the-piano.com and you'll receive a full refund on course promptly!
Click the "Add To Cart" button below, fill out your information on the next page, and then once the order is successful you can download the course on the next page.
It's that simple!
In just a few short minutes you'll be getting the inside techniques from our very own qualified piano teacher who will show you how to play jazz without frustration or complex theory.
People say that when you use the entire piano as a single instrument you are capable of expressing every possible musical idea.
Learning to play jazz on the piano can open your skill set & make you a well-rounded pianist.
Take the plunge today & get started with our easy to follow lessons. Within 5 minutes from now you will be following along with your first lesson.
Warm Regards

Chris Elmore
Master The Piano
P.S. Get access to Popular Piano Songs to take your playing even further.
P.P.S. You have nothing to loose as we offer a full money back guarantee if you are not 100% happy with your purchase.
P.P.P.S The course is compatible with both PC's & Mac's and accessible anywhere in the world.